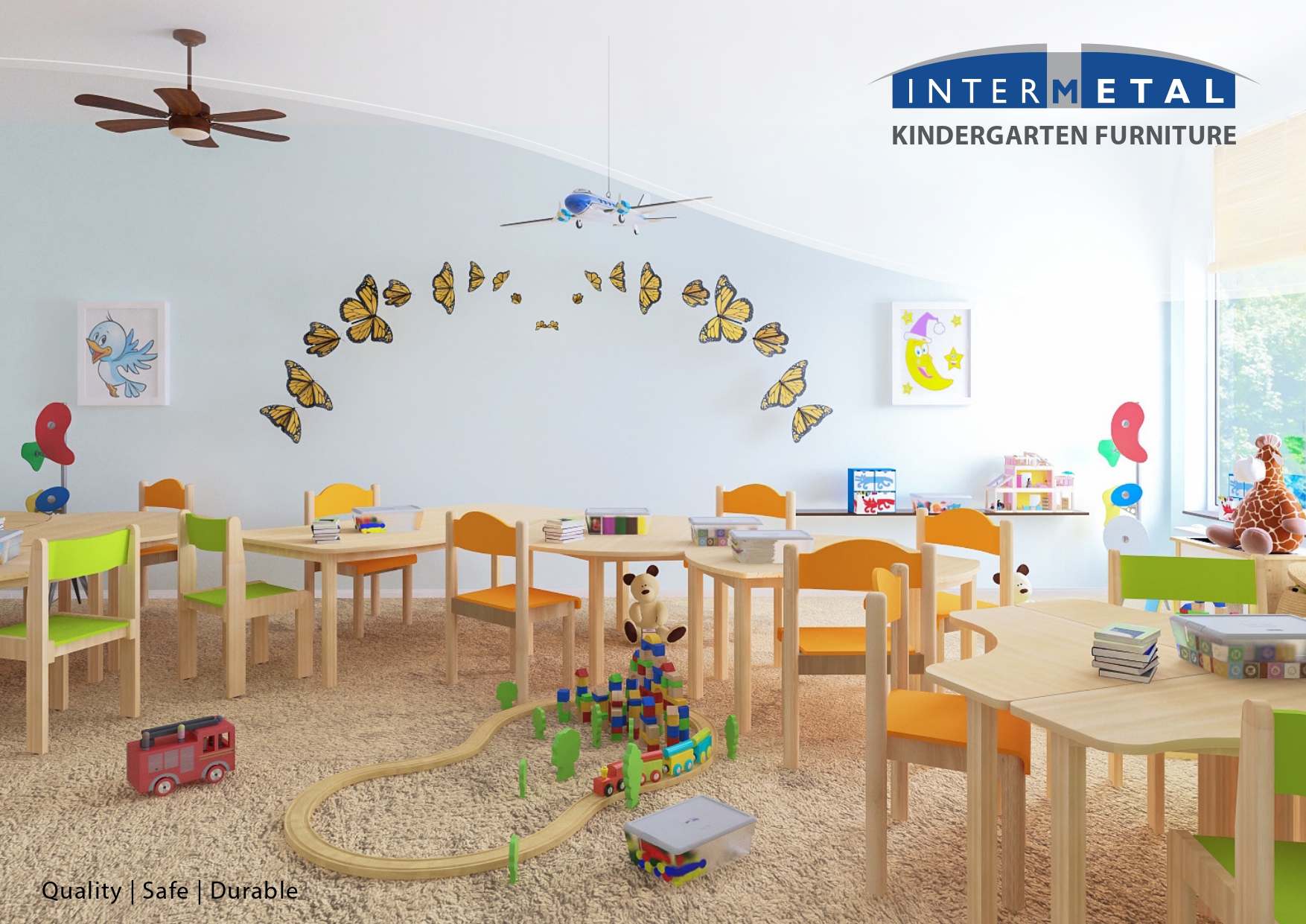 SETTING THE STANDARD IN
EDUCATIONAL FURNITURE MANUFACTURING
35,000m2
High-Tech factory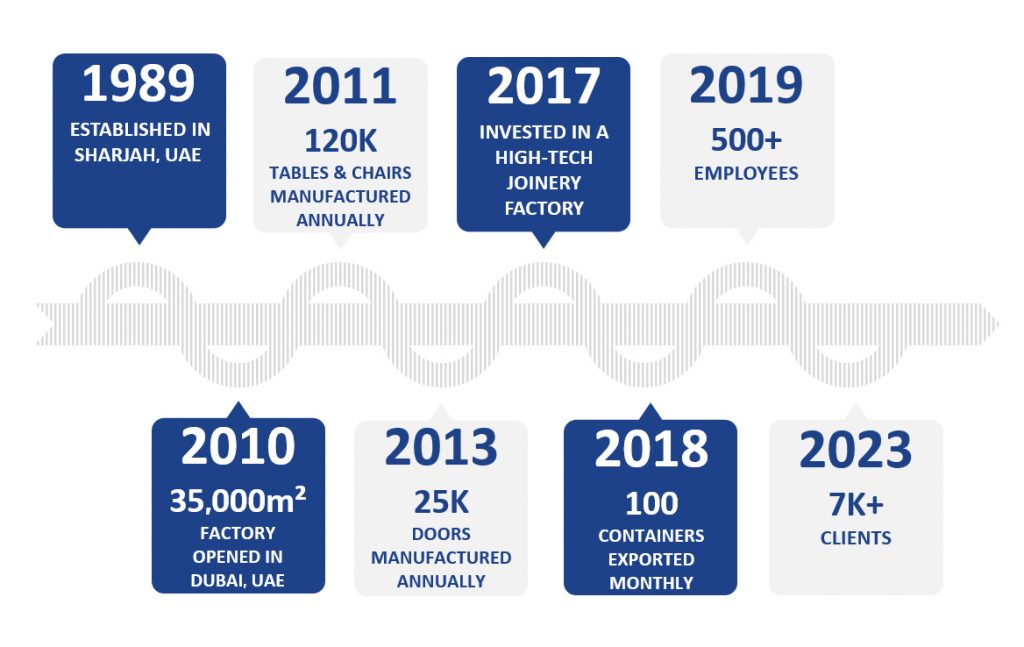 1989
Established in Sharjah, UAE
2011
120k
Tables and Chairs Manufactured Annually
2017
Invested in high tech joinery factory
2010
35,000 sq.m
Factory opened in Dubai, UAE
2013
25K
Doors Manufactured Anually
2018
100
Containers Exported Monthly
2023
7K+
Clients satisfied
FURNITURE FOR ALL LEVELS OF EDUCATION
As your proud solutions partner, Intermetal is dedicated to assisting in creating dynamic classrooms where teachers can ignite curiosity and imagination in young minds. We believe that classroom design goes beyond just making a first impression, and we strive to ensure that your learning environments facilitate engagement and exploration. Our furniture arrives fully assembled and ready to use, and it undergoes rigorous quality checks to meet strict standards before leaving our manufacturing plant.
Located in Dubai UAE, Intermetal is a leading manufacturer of furniture for all levels of education, from K-12 to university. With our specialization in educational furniture, we understand that each learning environment is unique and requires adaptable solutions. We offer a wide range of classroom tables and chairs, teacher's desks, sofas, auditorium furniture, and seating solutions that support active learning and cater to varying heights, sizes, and age groups. Since our establishment in 1989, we have been serving prestigious educational institutes around the world with educational furniture that enhances the learning experience for students and promotes a conducive environment for growth and development. Partner with us to transform your classrooms into inspiring spaces that foster creativity and academic excellence.
We hold a strong commitment to sustainability in all aspects of our business. We understand the importance of minimizing our environmental impact and embracing practices that contribute to a greener future. In our manufacturing processes, we prioritize the use of eco-friendly materials and technologies. We strive to source sustainable materials that are responsibly harvested or recycled, reducing our reliance on finite resources. Additionally, we implement energy-efficient practices and invest in renewable energy sources to minimize our carbon footprint.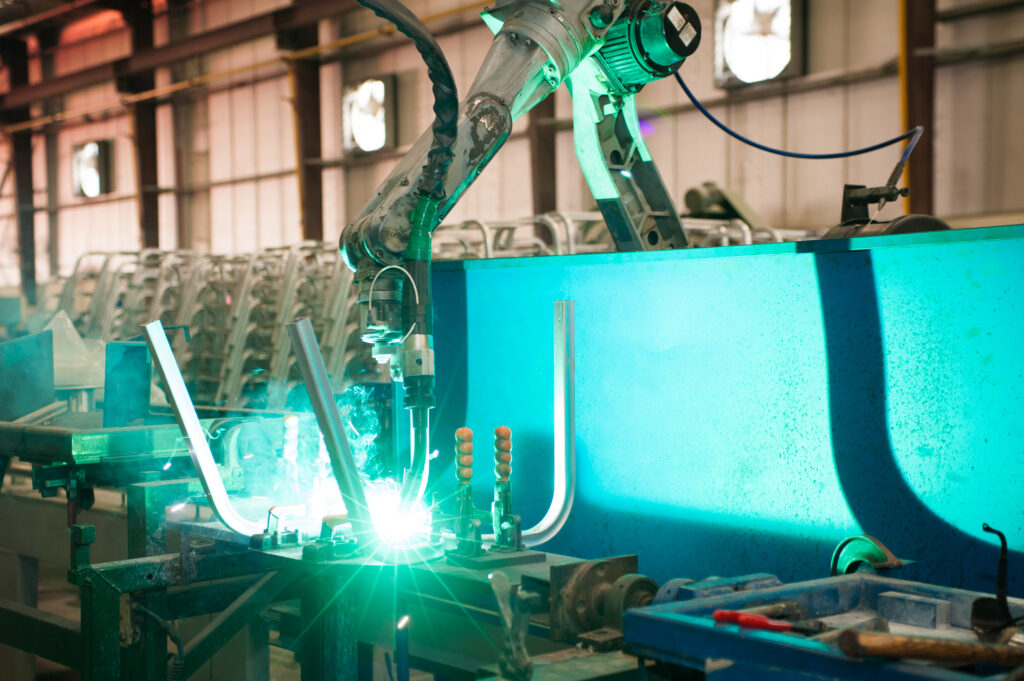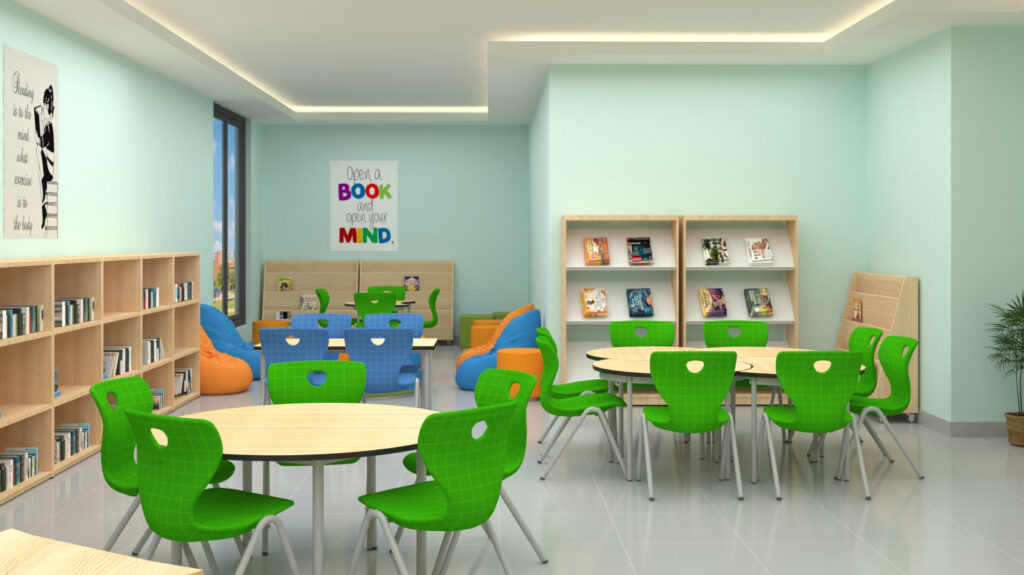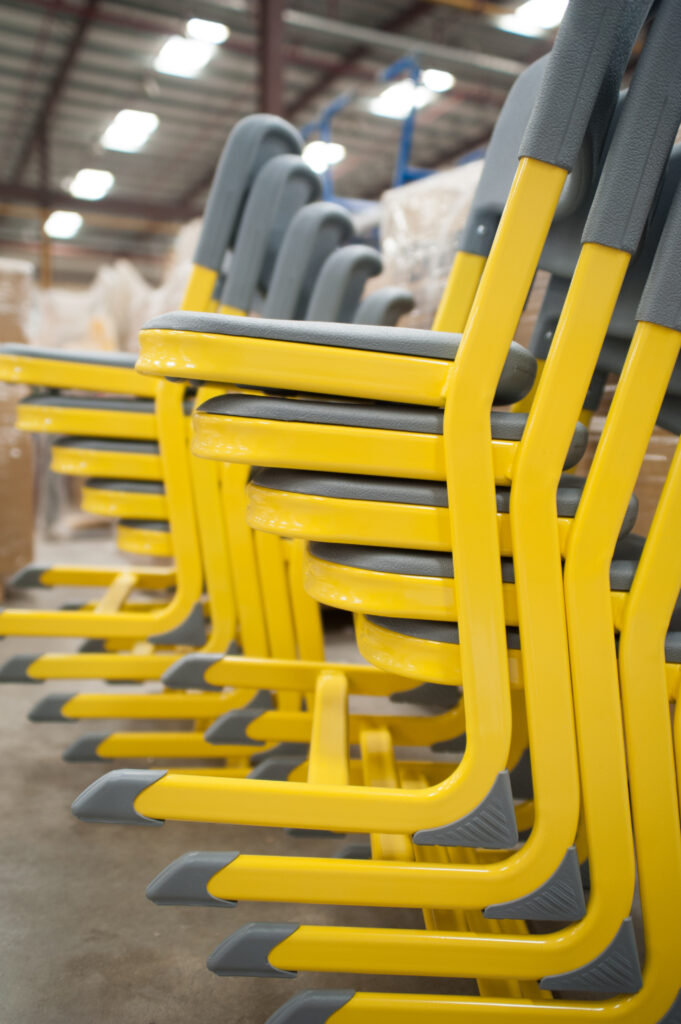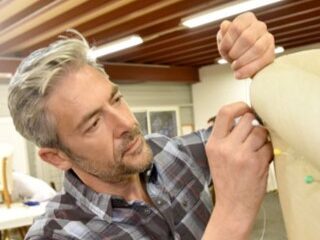 We select quality materials and each piece that we produce undergoes stringent inspection prior to delivery.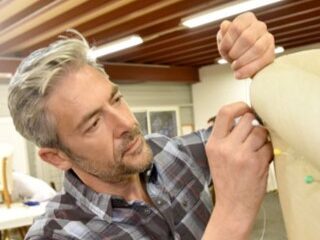 Intermetal's product line has grown since its inception from being specialized in metal furniture to having expanded to woodworking and metal. Today, Intermetal's manufacturing plant covers an area of over 400,000 square feet and is fully equipped with CNC Bending and Routing Machines, Robotized Welding, Powder Coating and Chrome Plating Lines, and Upholstery and includes state-of-the-art joinery. We employ over 450 qualified personnel who bring many years of experience in the field of sales and manufacturing.
What sets us apart is that we manufacture what we sell directly in our own factory. We select quality materials and each piece that we produce undergoes stringent inspection prior to delivery. Our in-house design team is on hand to assist customers with designs and drawings to meet exact requirements, budgets, and specifications.
The growth of the company is attributed to an ongoing commitment to innovative designs, quality, value, and customer satisfaction. We remain committed to superior quality, exceptional service, and sustainability.